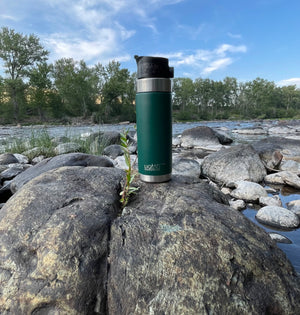 Stay Safe and Healthy with our Magnetic Lid Tether Technology!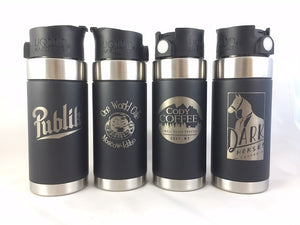 Wholesale & Co-Branding
Need some braded vacuum insulted bottles for your store, coffee shop, or event? Want to start a cup rental program for your music festival or farmer's market?  We've got you covered.
Learn More
Insulated Water Bottles and Coffee Mugs
Liquid Hardware - Founded in 2011
Take a look and see how our patented magnetic lid water bottle technology will help you to Never Lose Your Lid™. The magnetic lid tether will also help you stay healthy and safe by keeping your lid off dirty counters and surfaces while you're filling up your mug or drinking from your bottle. Whether you're out camping, fishing, hiking, skiing, hanging at the coffee shop, spending time at the home office or just kicking around town we have you covered. We guarantee that our insulated water bottles and coffee mugs won't leak, spill, and you'll never lose your lid!
We're an Idaho based company determined to be the best. We take pride in crafting and designing the most functional, safe, easy to clean, stainless steel water bottles, coffee mugs, and containers on the planet!
Built for Adventure! Take A Durable Magnetic Lid Water Bottle or Magnetic Lid Coffee Mugs on a Fall Adventure. Enjoy a Pumpkin Spice Latte or a hot drink. Take one on a Fall Hike, Trips Into The Backcountry, Around Campus or a Road Trip Adventure. With One of Our Vacuum Insulated Water Bottles or Coffee Mugs. We Want to Help You to Never Lose Your Lid! And Keep Your Hot Drinks Hot and Cold Drinks Cold.